Hash House A Go Go
A unique, slightly twisted, farmer focused restaurant needed a website that could match their energy and showcase their eclectic food.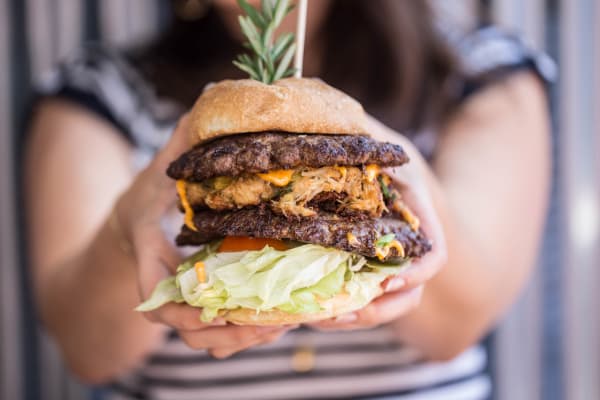 Role
Visual Designer
Experience Designer
Print Design
Photography Assistant
Intimidatingly large portions, inventive combinations and truly twisted drinks are all part of the Hash House concept and its unique take on midwestern-inspired food that's anything but boring. As Hash House was growing (locations around the country) so was their need to improve their identity and help them connect to a new audiences.
With a rebrand that encompassed, logo, sub-brands, strategy, print menus and copy in place we turned our attention to bringing the the physical experience into the digital world. We wanted users to feel the same awe they felt when looking around the restaurant and then in turn seeing the large portions being brought to the table. Along with this excitement about the food, there is a real connection to the agricultural side of the business and their mid-western, Americana roots that established the restaurant.
With over 12 locations around the country all having their own uniques including different menus, different events, catering, etc it was super important that the user could find their location and be up-to-date on the happenings of their restaurant. We distilled a massive site, with so much info and created intuitive pathways for the user to access the correct info. Clear locations pages and contact information were a necessary component. Through images, collage-duo-tone effects, textures, shapes and large typography we created an engaging, energetic and eclectic site that is truly "twisted."